How-To: Reset Maintenance Alarm
'Maintenance due' alert on the syringe pump
Many of our pumps have a warning that comes up once every 100 hours of operation reminding the operator to lubricate the pump.
The procedure:
We recommend a PTFE filled silicone grease for this procedure. You can buy it from us (it is part number 78-8316) or a third party.
The procedure is to move the pusher block all the way to the left of the pump, and then apply a 1" long bead of grease around the lead screw (in front of the pusher block), and a small amount on each guide rod, and then run the pusher block to the other end of the pump (by pressing the fast forward button)

You will then need to manually reset the alarm, by pressing 'Setup' then 'Pump Info' and then 'Maintenance Reset' (twice)
First press Setup-which looks like a wrench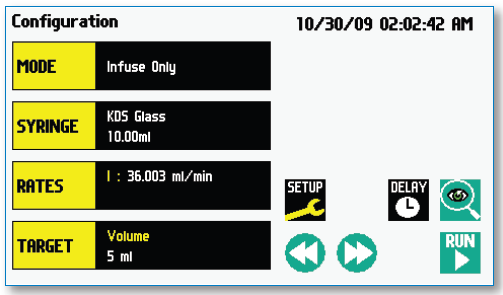 Then press Pump Info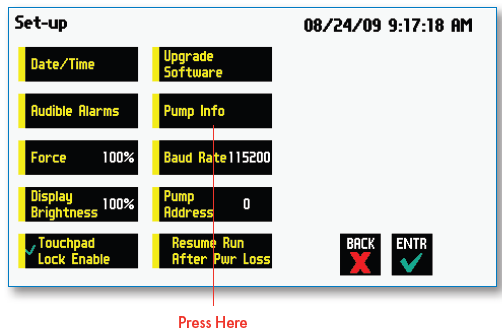 From this new screen you can select Calibration Reset (to reset the calibration warning) or the Maintenance Reset (press twice).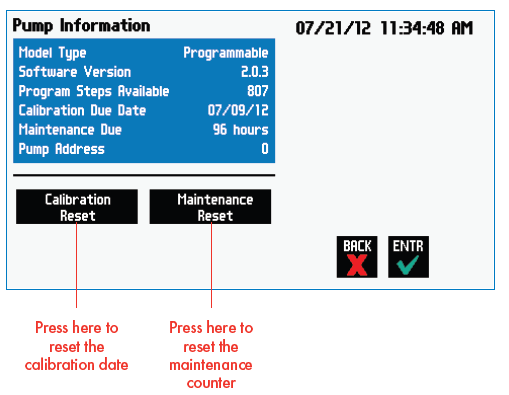 Calibration reset will reset the alarm for 1 year from the current date and the Maintenance Reset will reset the unit for the next 100 hrs of operation.
Be sure to confirm your changes with the ENTR button